Evaluating the New Millennium Loop Trails for maintenance needs
On Saturday July 1, I rode along the New Millennium Loop Trail, and access trails, from the trailheads on the north and west sides. The purpose was to evaluate the trails to see where work was needed to cut back the brush. The map here shows what I found: some of it was really good, but most of it was a real mess. As well as overgrowth, there were some ruts, but those can't be addressed until we clear the brush away to see the extent of the damage.
In the map, the uncolored areas are ones that I wasn't able to access and so couldn't evaluate, but I assume they are badly overgrown.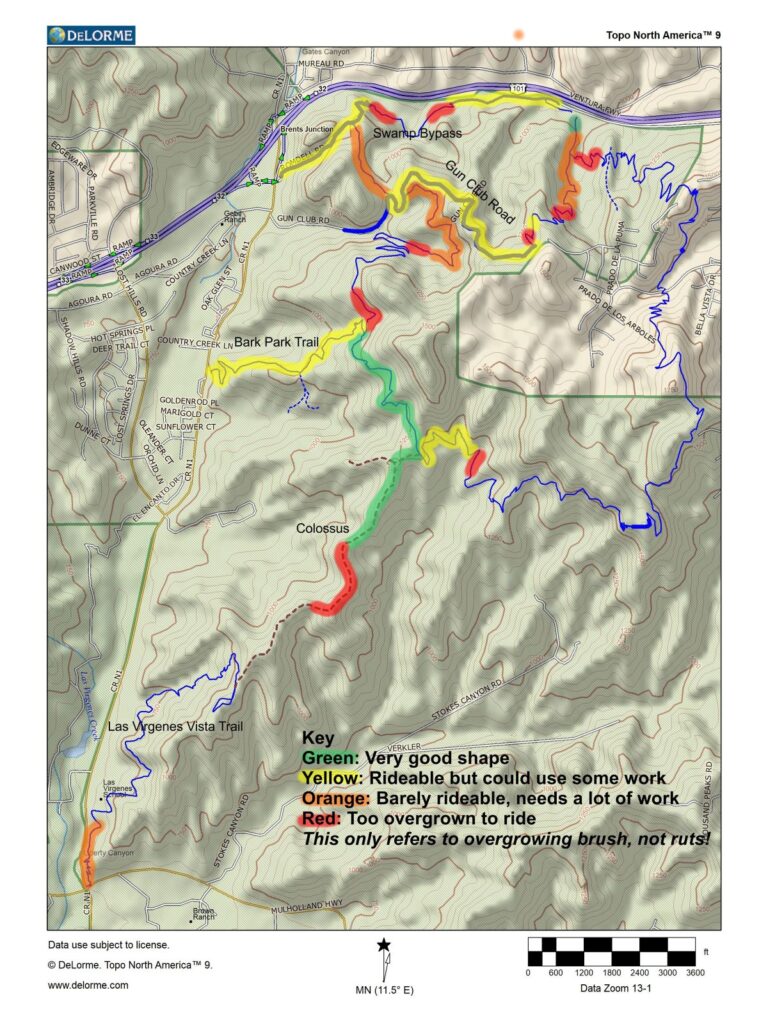 The distance from the bottom of the Bark Park Trail to the end of the rideable part of Colossus is 2.5 miles. Colossus is very steep in sections so you could need an ebike to get back up. There's another 0.6 miles along the mail loop towards the Pyramid Switchbacks that is clear.
From the new Cambria Hotel on Las Virgenes Road to the muddy section of the main loop is about 1.7 miles, but expect a lot of tall grass along the way. Finally, the rideable part of Gun Club Road is 1.1 miles, up to the nursery.
Here's a gallery of the photos I took of the trails. They all have captions so you can tell what and where they are.