A brief history of the Backbone Trail
The Backbone Trail, a 67-mile route among the sycamore canyons and sandstone peaks of the Santa Monica Mountains, was a dream in the 1960s. Today it is a reality.
Source of this article: The Los Angeles Times, May 26, 2016

Backbone Trail: 1944
The establishment of Will Rogers State Historic Park opens the Inspiration Point Loop Trail, which would become the eastern end of the Backbone Trail.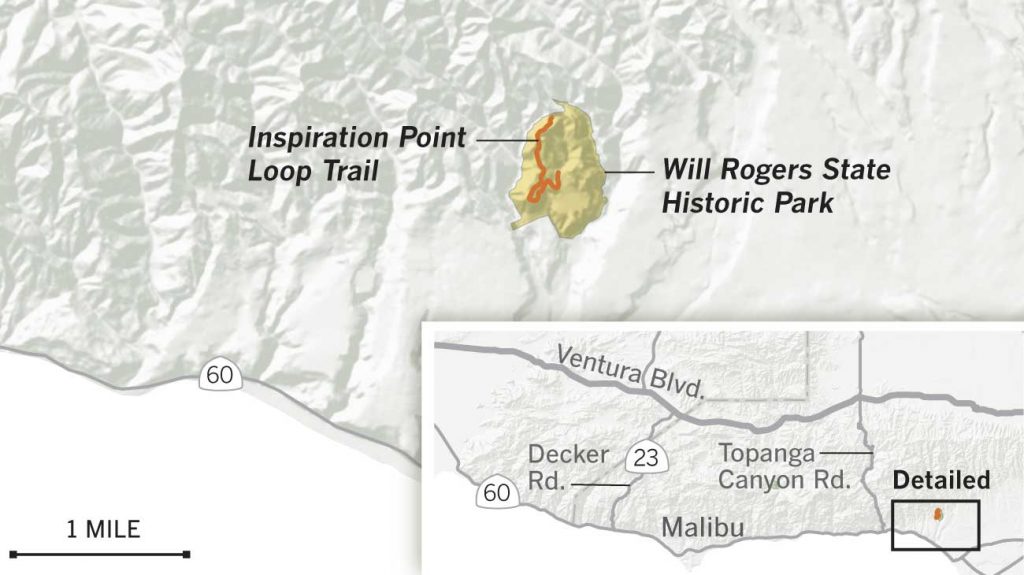 1966-1977
California Department of Parks and Recreation acquires land for Topanga State Park, Malibu Creek State Park and Point Mugu State Park. Existing fire roads inside these parks have become part of the Backbone Trail.
1978
Congress establishes the Santa Monica Mountain National Recreation Area to be managed by the National Park Service in partnership with state and local governments. California State Parks acquires more parcels for Topanga State Park.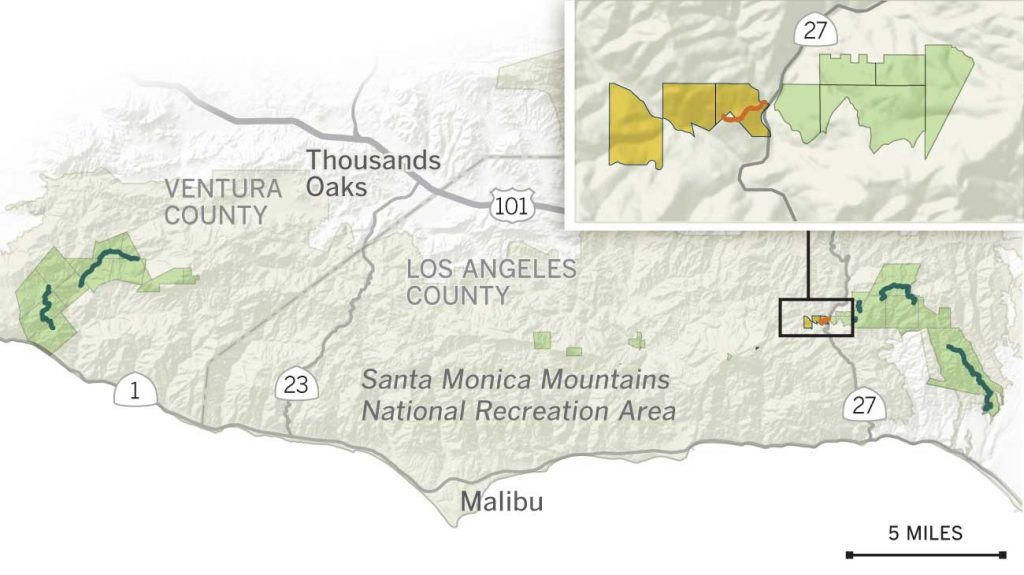 1979-1993
The newly formed Santa Monica Mountains Conservancy and the National Park Service acquire numerous properties for the Backbone Trail, leaving only a six-mile gap from Zuma Ridge Motorway to Mishe Mowka trailhead. Ron Webster and a crew from the Sierra Club build 10 new trails for the Backbone Trail.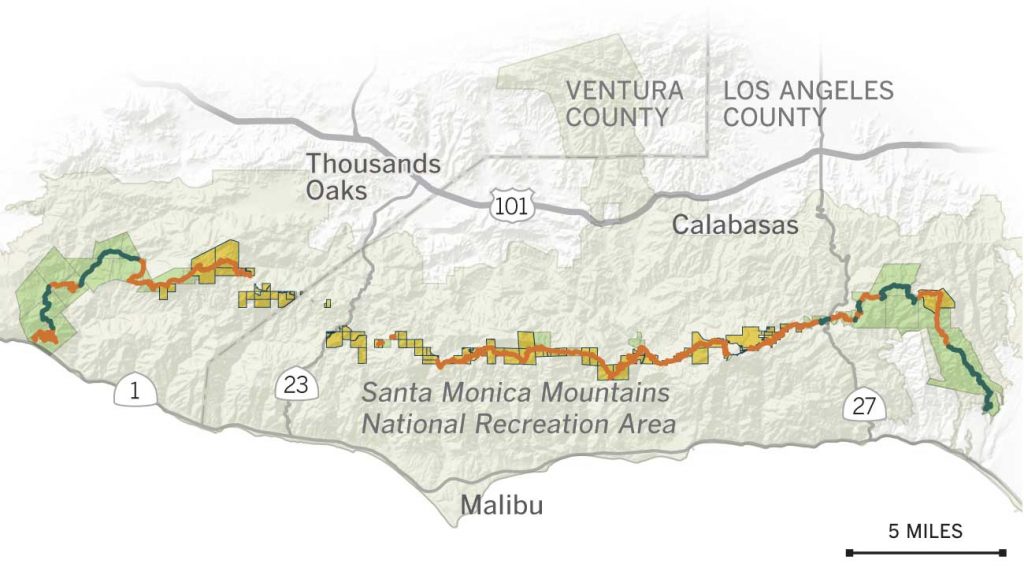 1994-2000
Further land acquisitions allow for the Backbone Trail to be extended from Will Rogers state park to the Zuma Ridge Motorway in the Zuma-Trancas Canyons. National Park Service builds segments of trail in the canyons area, and additional purchases extend the western route to Circle X Ranch.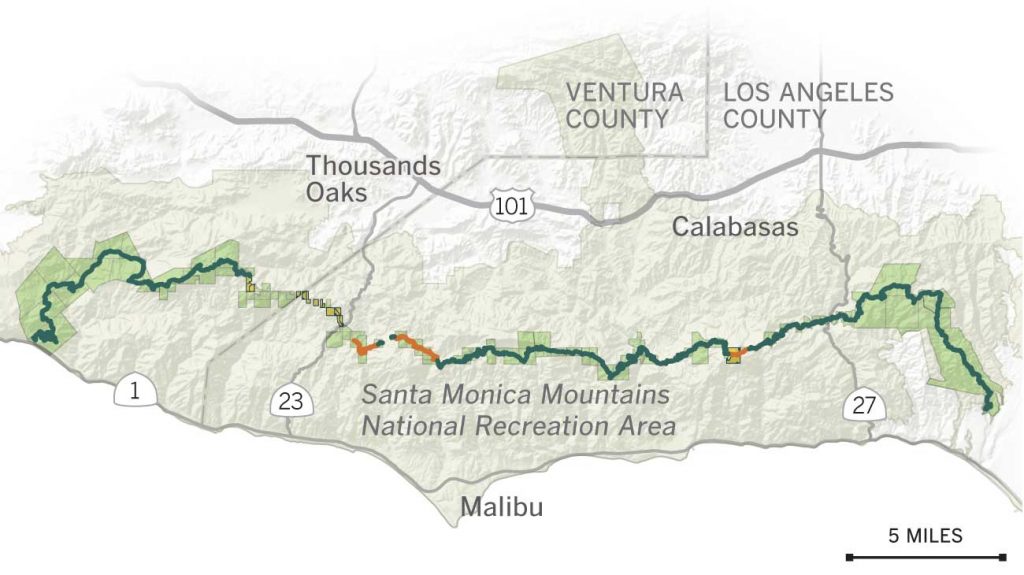 2001-2007
National Park Service builds eight miles of trails between Encinal Canyon Road and the Mishe Mokwa trailhead at Circle X Ranch. The Backbone Trail is established with significant gaps in Trancas Canyon and along the Etz Meloy Motorway.
2007-2015
National Park Service receives grant money from Los Angeles County to purchase the properties that will complete the Backbone Trail.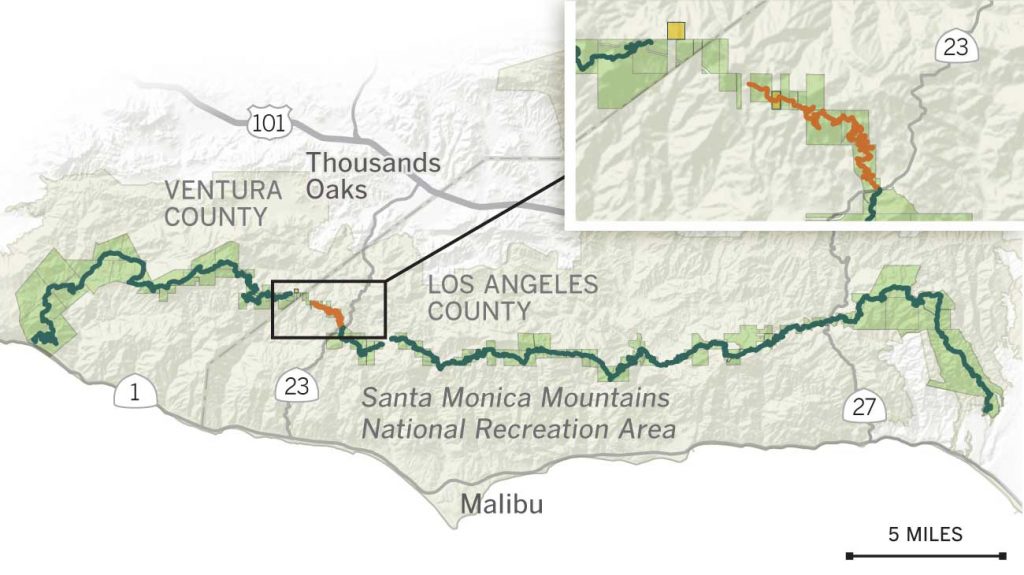 2016
National Park Service closes escrow on a 40-acre parcel donated by former California Gov. Arnold Schwarzenegger and fitness pioneer Betty Weider. By May 31, the agency expects escrow to close on two remaining parcels along the Etz Meloy Motorway.
Source: Santa Monica Mountains National Recreation Area
Note: This article was published at the same time as an article on the completion of the final few gaps in the Backbone Trail.