Closing the gates to Eden to save money
Volunteers and corporate donors are hoping to pitch in to keep budget cuts from closing state parks. Many fear that without oversight, poachers and pot farmers will take over.
Source of this Article: The Los Angeles Times, September 11, 2011
By Tony Barboza, Los Angeles Times
Reporting from Henry W. Coe State Park — Solitude is what draws visitors to this 136-square-mile preserve, where golden-hued hills dotted with oak trees rise to steep ridges thick with chaparral.
At one of California's least-known state parks, hikers, backpackers and mountain bikers roam more than 200 miles of trails through a vast backcountry of canyons, creeks and woodlands less than an hour's drive from Silicon Valley.
But this year, that seclusion has threatened Henry W. Coe State Park; light visitation and low revenues have made California's second-largest park a target in the state's budget battles.
In May, California officials announced plans to close this rugged expanse and 69 other state parks by next summer to save $22 million, leaving volunteer groups scrambling to raise funds and forge agreements to keep them open.
Shutting down one-quarter of its park system, a move long threatened but never carried out in the state's history, has exposed a maze of obstacles and complications.
Park boosters around the state say abandoning the properties creates logistical headaches that could undermine the small savings the plan will bring, so they are working feverishly to keep them as accessible as possible.
For state parks officials, nearly everything is on the table: turning their operation over to local governments, nonprofits and concessionaires and seeking corporate sponsorships and wealthy benefactors.
But as the stewards of campgrounds, beaches, monuments, redwood forests and nature preserves and across California are finding out, closing a park is easier said than done.
::
At some historic sites, like the Whittier adobe home of Pío Pico, the last governor of California under Mexican rule, and the Glen Ellen ranch of author Jack London, officials will be able to padlock the properties, pack up artifacts and store them in warehouses in Sacramento.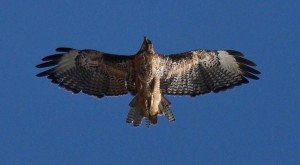 Other parks pose more of a quandary.
How, for instance, will the state gate off a 20-mile stretch of the South Yuba River? And what does it mean to close state beaches at Monterey Bay and Big Sur when California's stringent Coastal Act prohibits cutting off public access?
The answer is that many parks won't so much be closed as unsupervised and not maintained.
Under evolving plans, gates at some beaches, forests and backcountry areas would remain open, but once inside, hikers would be on their own, with no bathrooms or visitors centers. Need help? Don't look for rangers or lifeguards. Call 911.
"We are putting these parks in caretaker status," California State Parks Director Ruth Coleman said. "This is a new experience for all California."
Even under a so-called soft closure, parks are expected to suffer. The government, Coleman cautioned, cannot simply walk away and let nature take over.
Trails will be overgrown, invasive species will flourish and infrastructure will fall further into disrepair, she said. With most rangers gone, vandals, poachers and pot growers may circle in. Archaeological sites could be raided. Years of maintenance and restoration projects could be undermined.
"And if you think the effect on natural resources is going to be minimal," Coleman said, "just look at any home that's been foreclosed."
::
Like most of the parks on the closure list, Coe is lightly visited and generates little revenue from camping and entrance fees. Closing it would save nearly $600,000 a year, administrators say.
The state's criteria mean most of the parks to be closed are in Northern California and rural outposts, not the densely populated south. The north coast city of Mendocino, for instance, would see five surrounding parks close.
Parks across the state, including the 208 that will stay open, are already reducing services to meet $11 million in cuts this year. Visitors are being turned away during midweek closures. Bathroom cleaning has been cut back and lifeguard towers are not being staffed.
Most of the savings will come from laying off hundreds of state parks workers next year. At most closed parks, one custodian will stay to keep watch.
There are rays of hope.
In the past week state legislators have passed two bills that could make it easier for nonprofit foundations, cities and counties to operate parks.
And at Coe, a volunteer group called the Coe Park Preservation Fund has found a benefactor that could keep the park open.
A $1-million pledge from the group's treasurer Daniel McCranie, a Silicon Valley businessman and chairman of ON Semiconductor Corp., would pay for the state to operate the park for three years, the group announced Friday. The agreement still must be approved by the California Department of Parks and Recreation, but it has given a burst of optimism to a place where closure seemed all but assured months ago.
Supporters of Pío Pico State Historic Park are working on a plan for Whittier, Pico Rivera and Los Angeles County to jointly take over operation of the site, which costs about $500,000 a year to run. In Sonoma County, where five parks are scheduled for closure, volunteers formed the Parks Alliance for Sonoma County to coax local government into operating the parks.
Other associations have resigned themselves to the closures and are talking about forming "park watch" groups to patrol the all-but-abandoned areas.
Businesses may help close some of the gap too. The parks agency is courting more private sponsors and concessionaires under strict guidelines that bar the display of large company logos and renaming parks for corporations.
The notion of the private sector increasing its presence in public lands does not sit well with everyone.
A proposal by an oyster company to pay the bills and operate part of Tomales Bay State Park has drawn scrutiny. So too has a beer company executive's offer to help pay the expenses at Samuel P. Taylor State Park in Marin County.
At popular McGrath State Beach in Ventura County, scheduled to close as early as Nov. 1, supporters have put their hopes in an online Coca-Cola contest to raise funds.
::
Fernando Zavala, a college student from Montclair, recently spent two nights camping and hiking at Henry W. Coe State Park on the advice of his history professor, who told him to see it before it closed.
"People think of California and they think of San Francisco and L.A., but this is the real California," the 19-year-old said before heading out on a day hike with two co-workers. "It's a totally different experience being out here instead of those urban areas. People need to be able to escape."
It's a refrain park rangers often hear.
"The people that like to use this park are looking for solitude, and we've got it in spades," said Stuart Organo, the ranger in charge of the park.
Organo oversees this immense open space three times the size of San Francisco with a staff he can count on one hand: three rangers, one maintenance worker, a seasonal aide. But lately, he hasn't had any good news for visitors.
He fears a total closure would give those with illicit purposes — pot growers, poachers and smugglers — the run of the place. Gone would be cherished events like Backcountry Weekend, when nature lovers are allowed to drive into the park's hard-to-reach interior every spring when its creeks flow strong and its hillsides glow green with grass and burst with vibrant wildflowers.
"No one will be back here unless it's illegally," Organo said.
Members of the Coe Park Preservation Fund, who struggled to raise nearly $200,000 by asking small donors to adopt one of the park's 87,000 acres, now stand on the verge of averting its shutdown with that $1-million donation. Once the deal is signed, parks administrators said, it could become a statewide model for sites facing closure.
But there are dozens of parks across the state that probably will not get such a lifeline.
"For a park to be shuttered, that's a violation of the public trust," said Bob Patrie, a board member from Scotts Valley. "It's just wrong, because people expected to be able to use it."